CORPORATE & CUSTOM GIFTING
We Want to Help
Looking for the perfect way to express your appreciation for your clients or employees? Look no further than Linden Square! We specialize in creating custom-designed gifts that are tailored to meet the unique needs of businesses like yours.
We understand that in the world of business, relationships are everything. That's organizations like yours build and strengthen those relationships through thoughtful, personalized gifting. Whether you need "thank you" gifts for your favorite clients or holiday gifts for your invaluable employees, we can design, source, and assemble the perfect gift.
Our Experience
Our team of gifting experts have worked with individuals from a wide range of industries. Whether you're a homebuilder looking for new home gifts, a finance professional looking for year-end client gifts, or the head of human resources looking for employee appreciation gifts, we can help. We know that each industry has its own unique needs and preferences, which is why we take the time to learn about your business and your audience before designing your gift.
Our Process
Connect

Schedule a brief discovery call with one of our team members to discuss budget, theme, timelines, quantities, and any other requests you may have.

Proposal

We create a customized proposal and mock-up designed to meet the specifications and goals discussed during our discovery call.

Acceptance

Once all the necessary revisions and "tweaks" have been made and a design has been accepted, we'll send our service contract. During this time we also get to work collecting

addresses and messages.

Fulfillment

We procure all the required inventory and branded elements for your gifts. Once assembled, we prepare each gift for shipment/delivery to its final destination.x

Follow-Up

When all gifts are shipped, we send tracking information for each and handle any returned or undeliverable packages.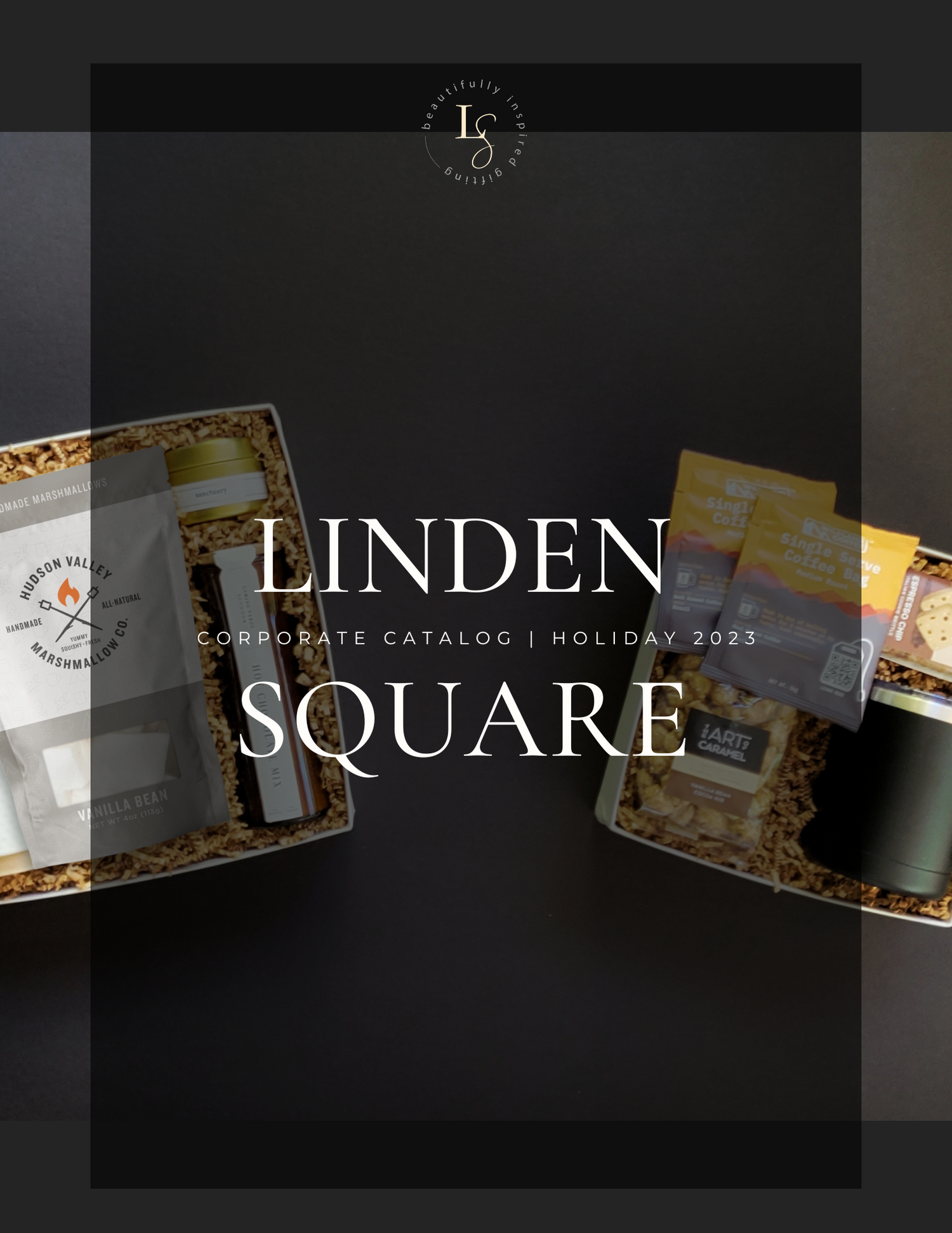 Download Our Service Guide
When it comes to gifting, we know you have questions. That's ok, because we have answers. Linden Square offers a broad spectrum of gifting services and strategies. To see how we can help you with your gift marketing needs, download a copy of our 2023 Service Guide.
Download Now